Cal Poly celebrated Giving Tuesday by raising funds For The Kids
by Hannah Klaassen, Cal Poly Dance Marathon Public Relations
On December 3, 2019, Cal Poly San Luis Obispo students celebrated Giving Tuesday. Cal Poly Dance Marathon (CPDM) successfully accomplished its goal of raising funds for the sick and injured children at Cottage Children's Medical Center.
On Giving Tuesday, hundreds of millions of people get involved and donate to their local non-profit organizations. In honor of this holiday, CPDM wanted to give their student body the opportunity to donate to their non-profit by hosting a booth at the heart of campus. 
They turned their booth space into a real life-giving tree inspired by the book written by Shel Silverstein. There was an envelope display wall with hidden messages behind the envelopes. Once a booth attendee donated, they got to take down an envelope to reveal the hidden message. For everybody who donated, they also received a finals survival kit in addition to other gifts. Most importantly, booth attendees were able to learn more about how to get involved with the CPDM movement. 
CPDM also teamed up with their local community to raise funds by delivering gift bags to nearby neighborhoods. The gift bags were filled with candy and other treats.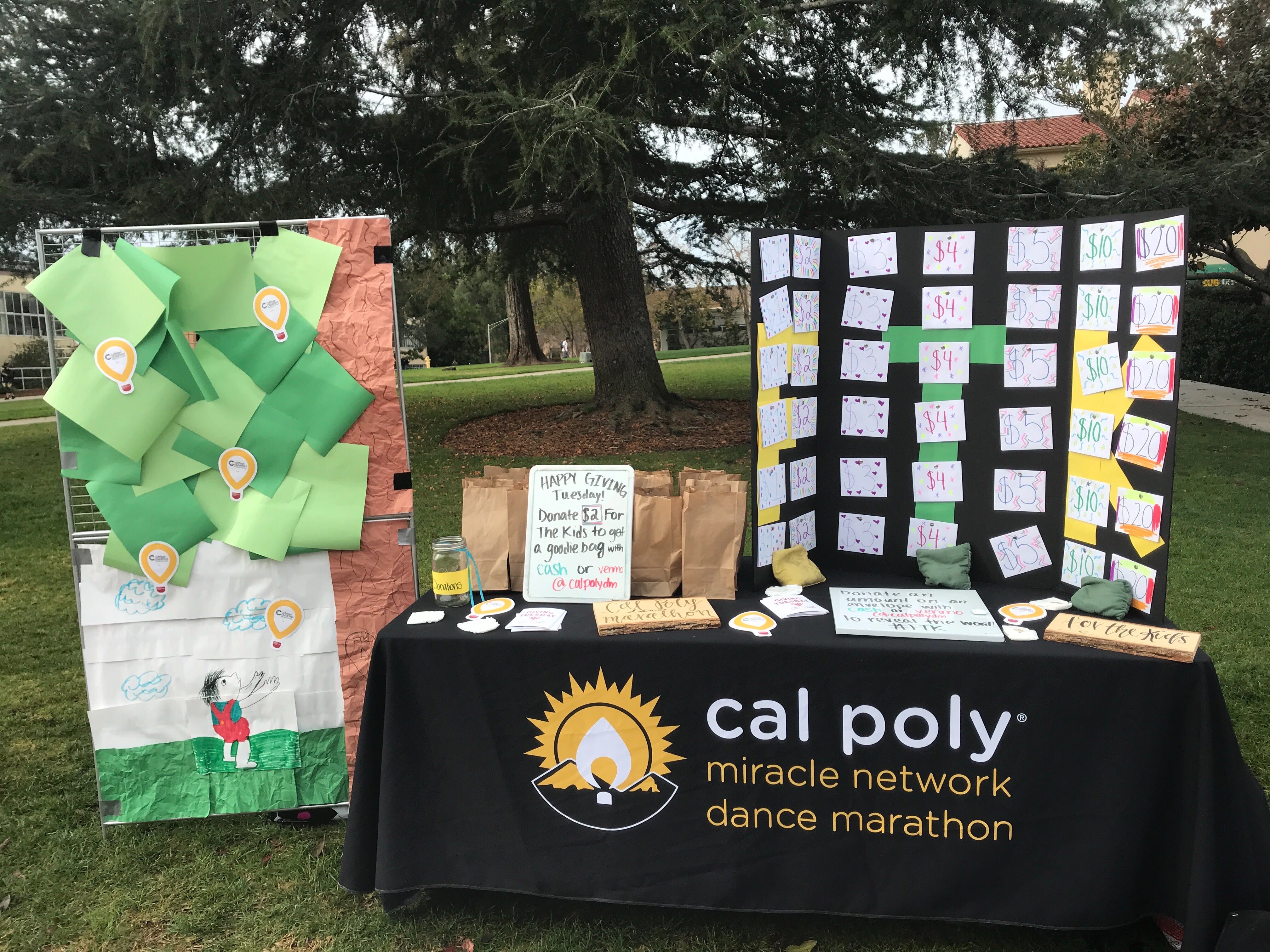 CPDM is very thankful that they had the opportunity to team up with their campus and the local community to raise funds for the kids. In total, they were able to raise over $800 through this push event. They are looking forward to hosting many more fundraising events before their Big Event on February 22!
For more information, visit calpolydm.org or click here to join the Cal Poly Dance Marathon movement!