Cal Poly Dance Marathon 2019 Recap
This post was submitted by Sophia O'Keefe for Children's Miracle Network Hospitals through childrensmiraclenetworkhospitals.org/guest-post.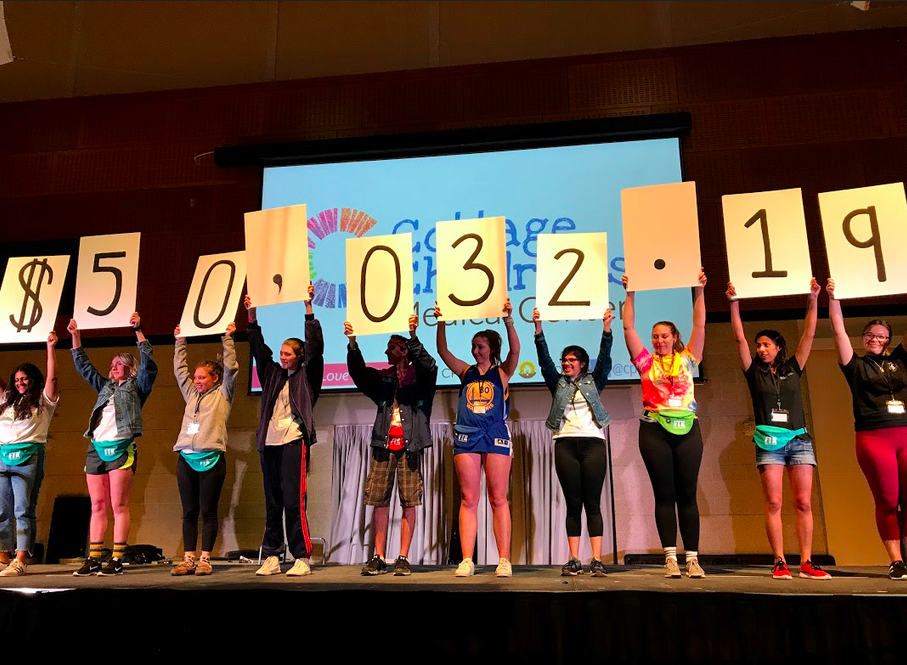 In Cal Poly Dance Marathon's (CPDM) third year, over $50,000 was raised for the kids at Cottage Children's Medical Center (CCMC) in Santa Barbara. We are so proud of and grateful for all of those who participated and donated this year (and every year).
The Big Event took place Friday Feb. 22 at 7pm- Saturday Feb. 23 at 7am. Hundreds danced that night/morning in support of the kids.
The event kicked off with a visit from multiple miracle families whose children have been treated at CCMC. Emotions ran high as they shared their stories and experiences at the hospital. A very impressive miracle kid talent show followed, where one shred the guitar, two singers sang sweetly, and a few kids danced their hearts out. These kiddos really showed their talent and inspired the crowd!
The overall theme was MORE, and the sub themes throughout the night were FTK Hour (where we celebrated and recognized our support of miracle kids), Cal Poly Grad Night (where we wore gear from a popular dancing venue in SLO), PJ Game Night (comfy clothes), Neon Jungle (lots of colors and animal attire), Jersey (repped our favorite teams), and I Love the 90s (denim on denim anyone?).
There were also amazing performances from local and campus groups like Slo Glo who did a light show, line-dancing lessons with two Cal Poly students, Salsa lessons with CP Salsa, an a capella performance by That's the Key, and a magic show with Cal Poly student Elliott Hunter. Two amazing DJs kept the vibes going during the event, Star Wars Storm Troopers and Disney princesses visited the kids, and other games and activities were played during the night. As you can see, there are a lot of people responsible for helping make CPDM 2019 an amazing, unforgettable event.
CPDM started three years ago, and since then has raised over $150,000 for this movement. I think it is safe to say that CPDM and the Cal Poly community will keep making more and more miracles possible for the kids each year. This is just the beginning!