Cal Poly celebrates Mustang Family Weekend by fundraising For The Kids
by Hannah Klaassen, CPDM Public Relations
On October 24, Cal Poly Dance Marathon (CPDM) students hosted a booth at the Downtown SLO Farmers' Market. It was a great way to kick off Cal Poly's Mustang Family Weekend. CPDM was able to feature their campus organization, as well as raise funds and awareness #ForTheKids being cared for at Cottage Children's Medical Center.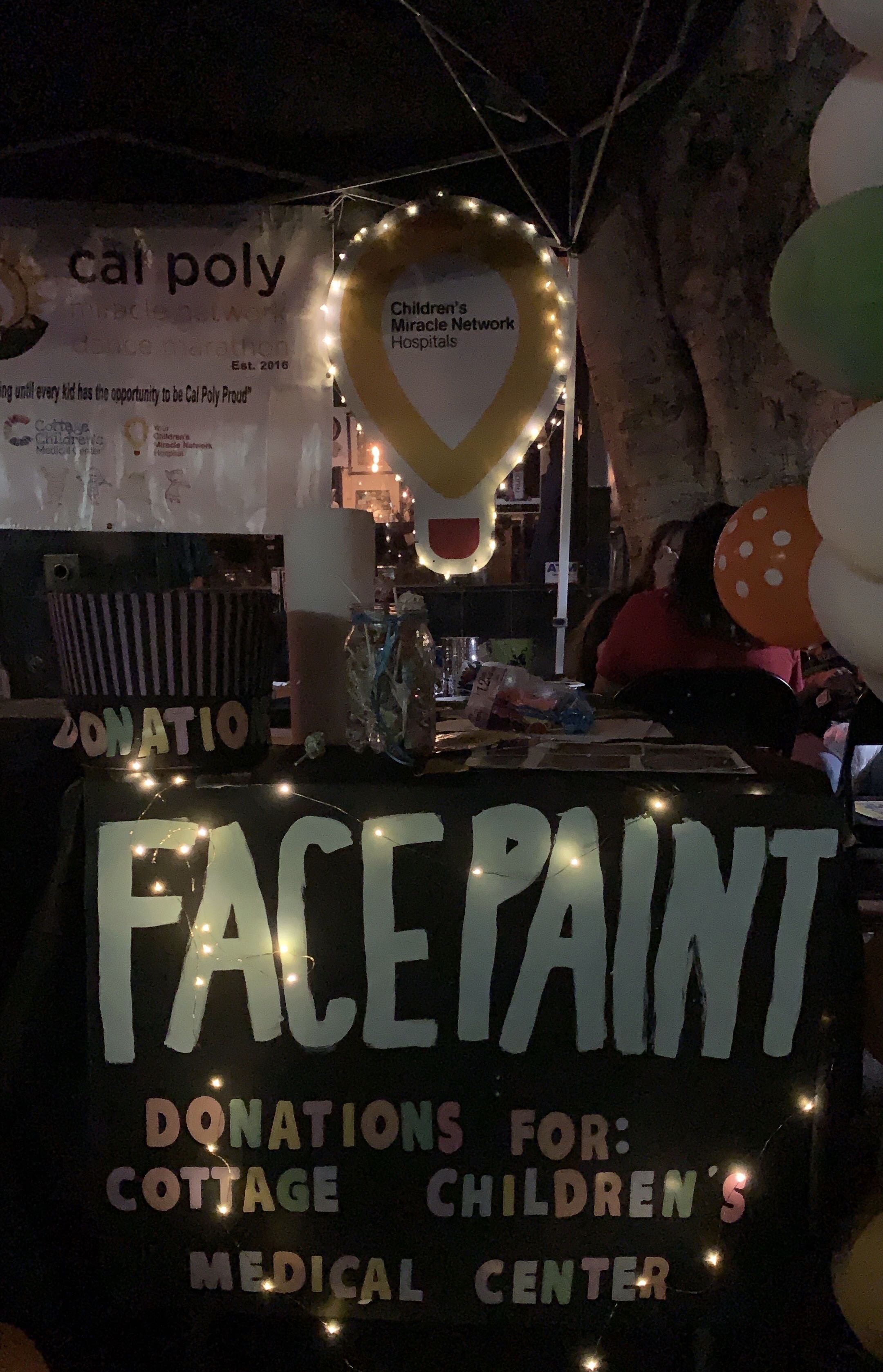 Contributing to the success of CPDM's booth was a trick-or-treating activity where — for every donation made — attendees could select a chocolate or lollipop. Additionally, families who donated could have their face painted by one of CPDM's artistically talented Executive Board members.
Most importantly, community members were able to learn more about helping critically ill kids at their local Children's Miracle Network hospital, and show their support by donating or sponsoring CPDM. Cal Poly students also connected these folks with resources on how to register and attend the Big Event (being held by CPDM on February 22, 2020), themselves! 
That same night, CPDM held a food fundraiser at Woodstock's Pizza in downtown San Luis Obispo. (When customers mentioned CPDM, a percentage of their purchase was donated.)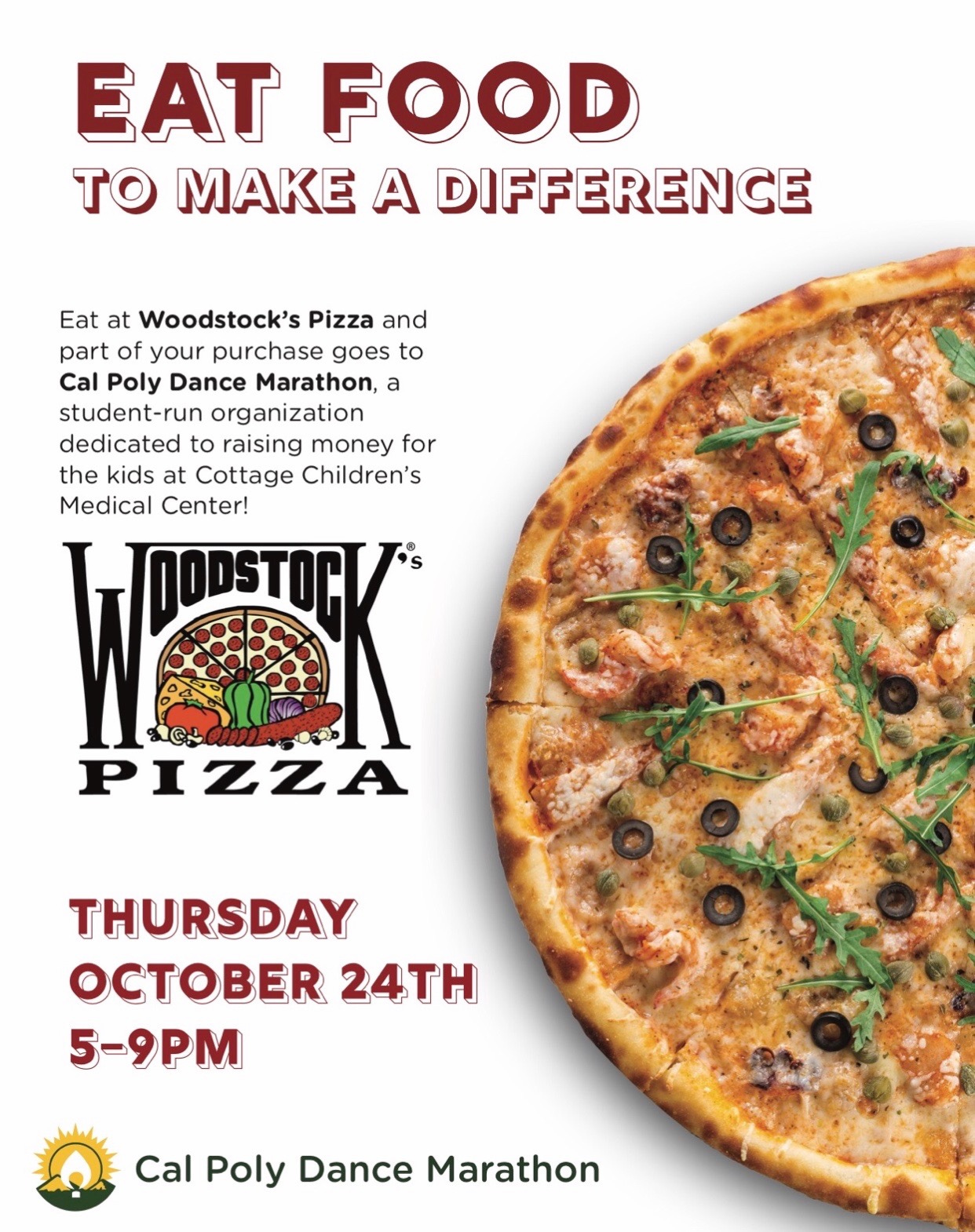 CPDM is thrilled to have had the opportunity to kick off Cal Poly's Mustang Family Weekend by fundraising #ForTheKids. It was beyond inspiring to see the community come together to connect with the cause of helping sick and injured children. 
For more information, visit calpolydm.org or click here to join the Cal Poly Dance Marathon movement!
by Hannah Klaassen, CPDM Public Relations