Cottage Children's Center employee, former Olympic medalist
Yesterday, KSBY news interviewed Cottage employee Heike Warnicke, a two-time Olympian silver medalist. Special thanks to Heike for sharing her amazing story. You can view it by visiting the link below.
Medal-winning Olympic speed skater from Germany now calls Santa Barbara home
Posted: Feb 15, 2018 4:00 PM PSTUpdated: Feb 15, 2018 4:12 PM PST
A former Winter Olympian who competed for Germany has ended up right here in Santa Barbara. 
Heike Warnicke competed as a speed skater in three Winter Olympics and won two silver medals for Germany in 1992. 
In 1999, she moved to California and now works in Santa Barbara with children at Santa Barbara Cottage Hospital. 
"Exciting moments, this is like the team from Germany, we all won medals," said Heike Warnicke, two-time Winter Olympics medalist. 
Moments in time, newspaper clippings and old photos are tucked away in a very special photo album. Warnicke won two shiny silver medals in the Albertville, France Olympic Games in 1992.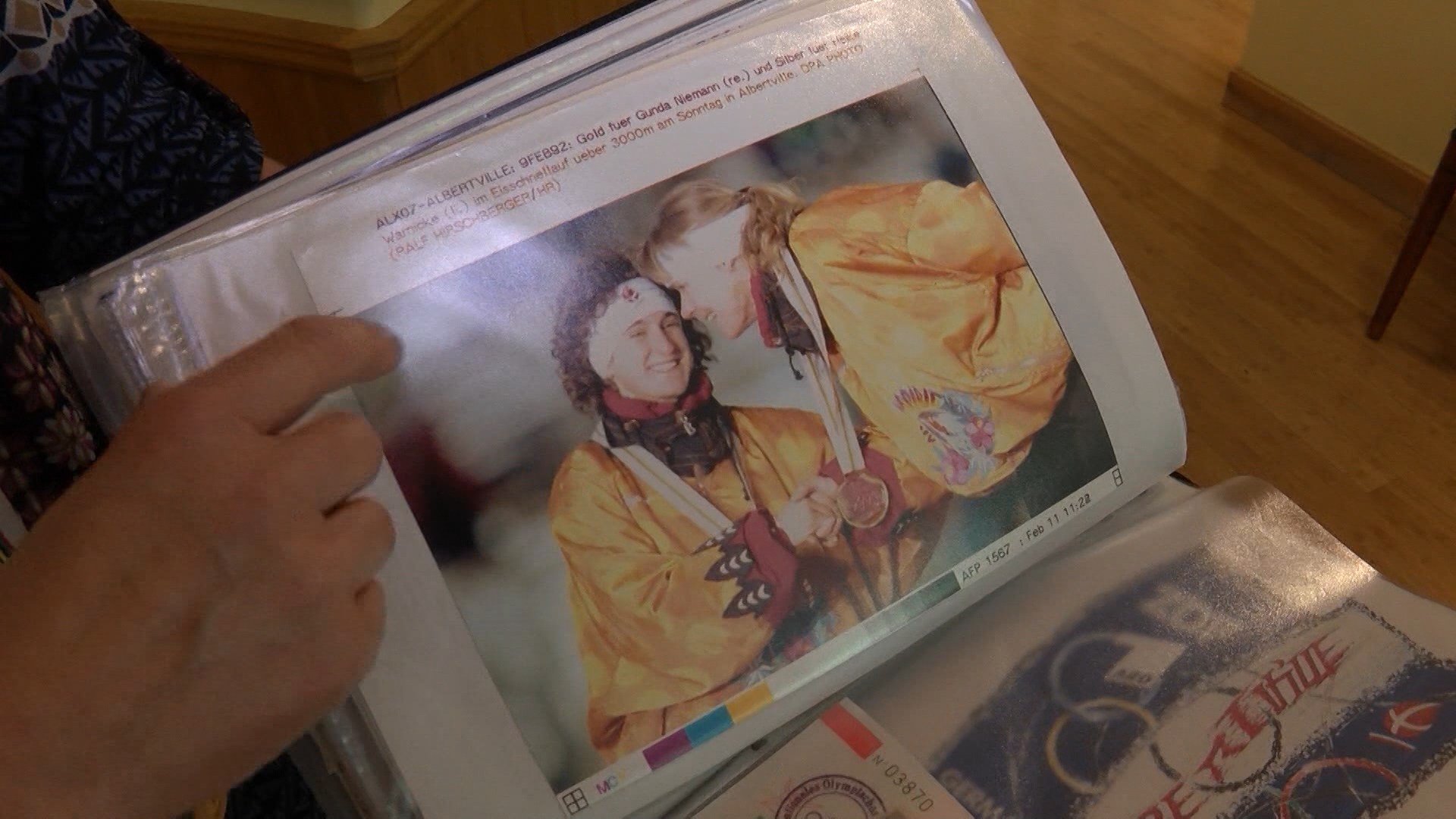 Heike Warnicke looks through photos from past Olympics. (KSBY photo)
"It was emotional, you are just up there and you receive your medal and hear the national anthem and everything comes through your head," Warnicke recalled.

She won silver in the 3,000 and 5,000-meter races, zipping around the ice in just a matter of minutes.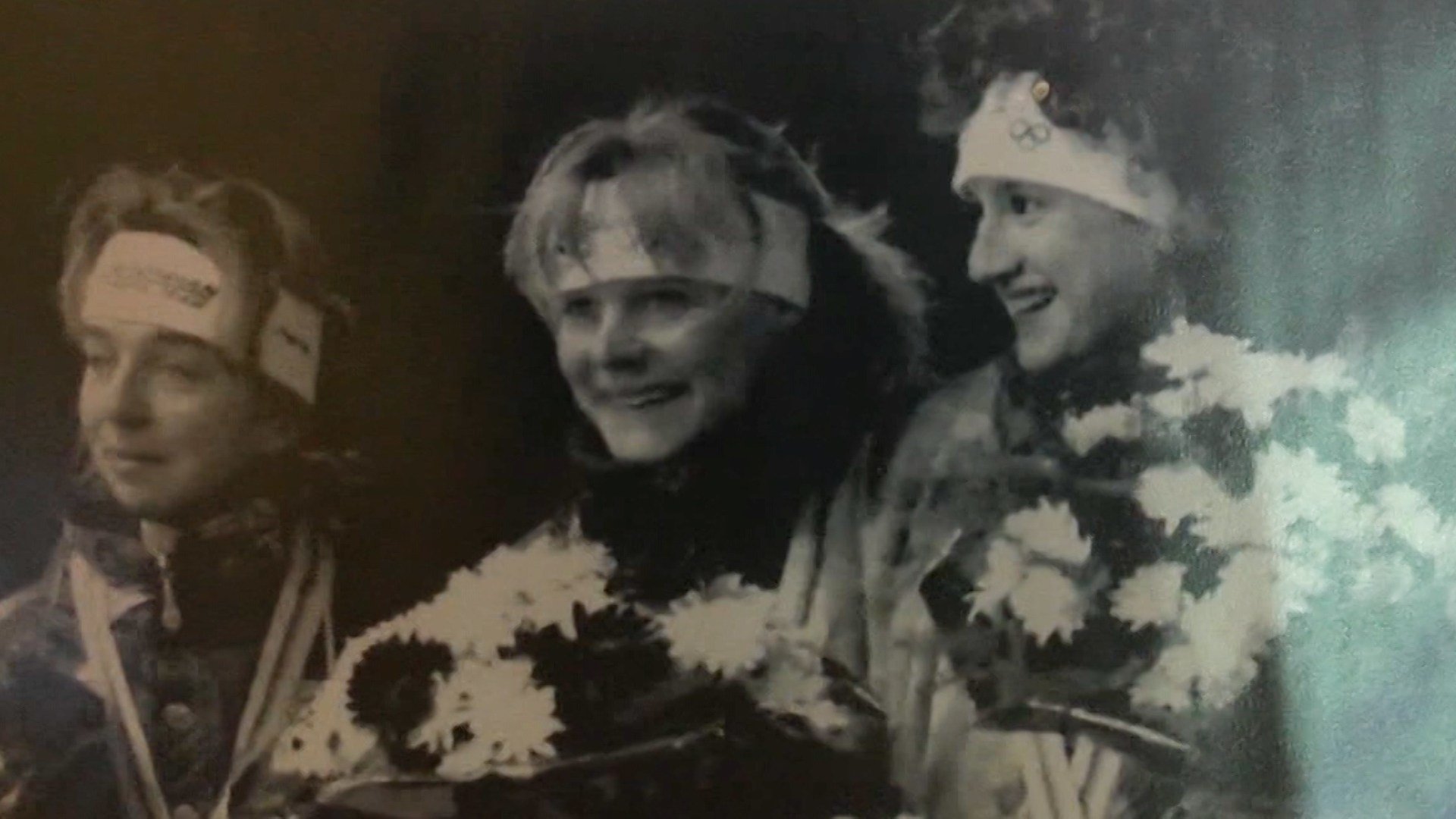 Warnicke won two silver medals in 1992. (Photo courtesy Heike Warnicke)
"I trained many times in Italy or Switzerland and we used the high altitudes," she explained.

Hard work and countless hours of training made this Olympian.
"Definitely at that time I was proud to get it for my country," Warnicke said. "I was really emotional but I also felt like it was a lot of hard work so I thought, 'I will retire from the 1992 Olympics.'"
But that didn't happen. Warnicke went on to compete in the 1994 and 1998 Winter Olympic Games.  
"If you ever skate, you have to make sure your shoulders, knees and toes are in one line, and you have to make sure your weight is a little forward and your knees a little bent," Warnicke said. 
She says she always watches the Winter Olympics, of course, the speed skating races. She also mentioned that the ice quality and skates have much improved since she competed. 
Warnicke started skating when she was ten years old and still takes some time to go skiing in California.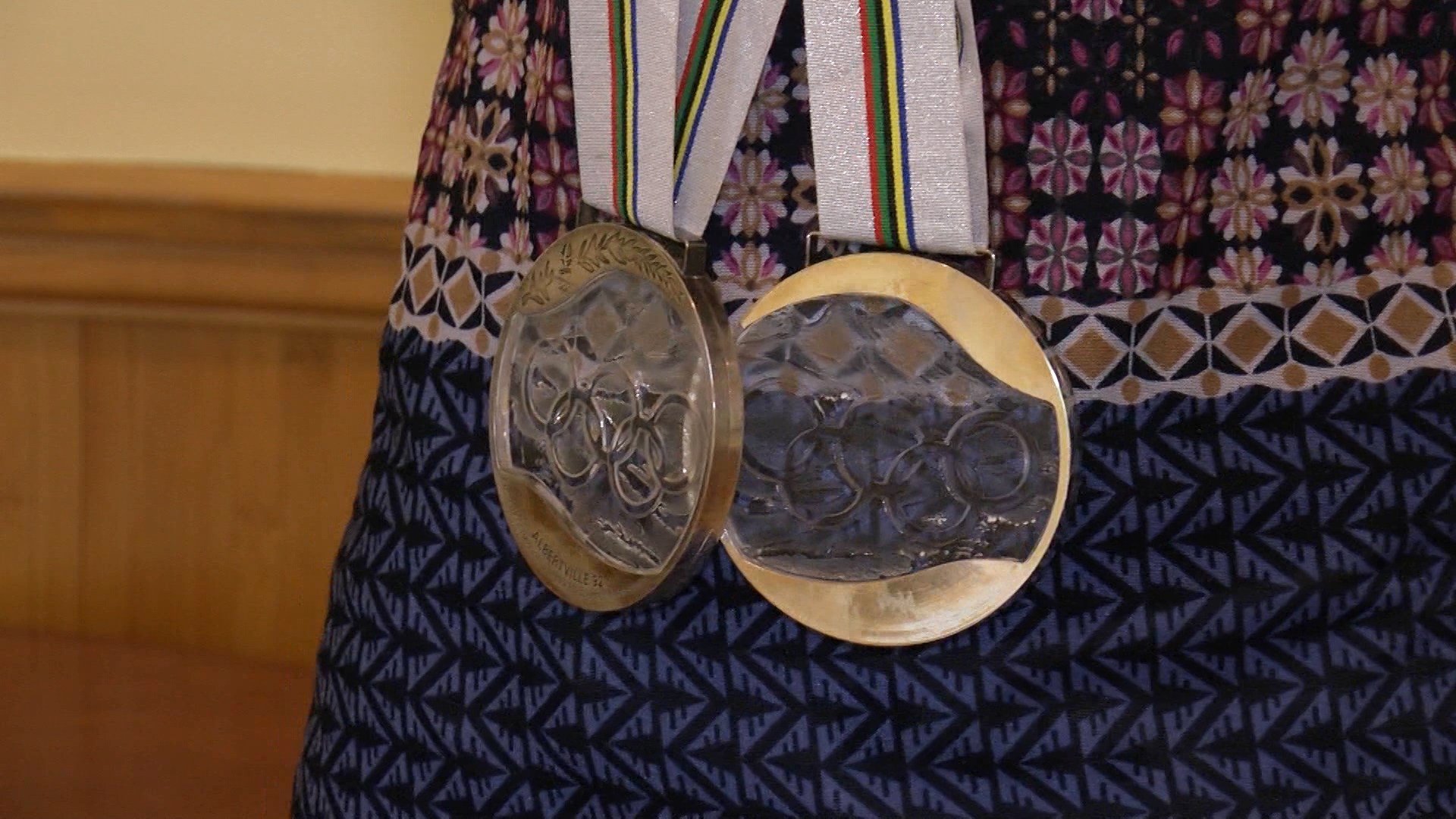 Warnicke's two silver medals. (KSBY photo)